All Inclusive Dominican Vacation Paradise
by Patrick
(Newburyport, Massachusetts, USA)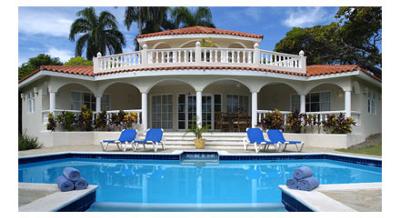 Crown Villas with Private Pool
Looking for a beautiful all inclusive resort in the Caribbean? If you answered yes then you are looking for the all inclusive vacations at the Lifestyle Holiday Vacation Resort. This Dominican Republic vacation is the ultimate vacation experience. You can let your stress melt away in the Caribbean sun while being served everything you could possibly need. Drift away on one of our all inclusive resort packages that will take you to paradise. This is a place with bright, hot sun and cool breezes, tropical drinks, and a private beach overlooking the beautiful Caribbean Ocean. Receive the most wonderful service from a friendly people who are always happy to serve.


The sheer beauty of the landscape, the warmth of the people, and the beautiful weather make this the greatest Caribbean all inclusive vacation on the planet. Such luxurious living is difficult to find at such a great price! Live like a king or queen and make the most of this dream vacation at the Lifestyle Holiday Dream Resort.
Set at the foothills of beautiful mountains on the northern coast of the Dominican Republic, the Lifestyle Holidays Resort is an all inclusive vacation that is designed to provide an exclusive, luxurious vacation. This is not your average all-inclusive resort. This resort is in the upper echelon of all-inclusive resorts featuring the luxurious Crown villas that are the crown jewels of the resort.