Visiting the Dominican Republic eBooks
Hi and thank you for your interest in one of the topics we cover in our Dominican Republic eBooks.
We decided to launch this page so that we could occasionally add eBooks and publications that we have created here at www.visiting-the-dominican-republic.com to address some of the questions and topics that have arisen from the many queries we receive via our contact page.
We'd be first to admit that as Visiting-the-Dominican-Republic.com is a 'voluntary project' - we have been, to some extent, "victims of our own success"! We sometimes get more queries than we can handle along side our 'day-to-day' work and family commitments. But we still endeavour to address queries and questions whenever we can about any issues that we are asked about - whether it be about vacations, traveling, business, property, culture or traditions or indeed anything else to do with our lovely - and often underestimated - homeland the wonderful Dominican Republic.
The creation of our Dominican Republic eBooks has normally been 'stimulated' by recurring questions that visitors to our site ask us. They are the results of possibly one or more of our 'small' team has putting together the findings of various periods of research and creating a simple booklet, pamphlet or information sheet.
Sometimes these will be provided in simple 'Word document' format - other times we may have created real Dominican Republic eBooks in the widely acknowledged Adobe Acrobat 'pdf' format.(You can visit www.adobe.com to download acrobat reader for free if you need it.)
Thanks for your valued support
We make a small charge, using PayPal's secure system, for these Dominican Republic eBooks for two main reasons:
Firstly - they do take a considerable amount of time to prepare - after all we are not claiming to be professional authors - but we still do our best to collect, collate and present information that is as accurate as we can make it, from reliable sources - with the aim of saving you time and frustration, and maybe much more money than our eBooks cost!
Secondly - and probably more importantly - building and maintaining the website takes up a 'big' part of our time and lives - and costs us a considerable amount annually to keep building, developing and maintaining - so that whilst we still maintain the web site as a FREE information resource - where possible any small amounts of funding we can raise helps to ensure that we can continue developing this project and continue to make www.visiting-the-dominican-republic.com one of the most individual, and useful resources of information about the Dominican Republic currently available on the Internet (...even if we do say so ourselves ;-)
So, if you do purchase one of our eBooks we would like to say THANK YOU very much for your support - it is essential, and very much appreciated by us all, as it allows us to continue to build and improve www.visiting-the-dominican-republic.com. Thanks very much - Ruth, Esther & Al
Dominican Republic eBooks
We use PayPal to receive payment for our Dominican Republic ebooks. This secure system allows you either to pay directly from a PayPal account - if you have one - or by ANY MAJOR credit card if you do not.
NOTE: Just to clarify --
eBook you DO NOT need to have a Paypal account to purchase any item. Your payment details are encrypted and entirely secure - we NEVER see any of your private payment details they are only submitted to PayPal's own 'leading edge' secure website where payment is processed for us. Please be assured that your details are safe and secure and cannot be accessed by anyone at any time:

Visiting the DR
69 page
Weather & Resorts Report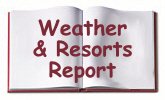 If the order form does not appear on this page please go here: Weather and Resorts eBook Order Form
Secrets of Dominican Mamajuana Revealed!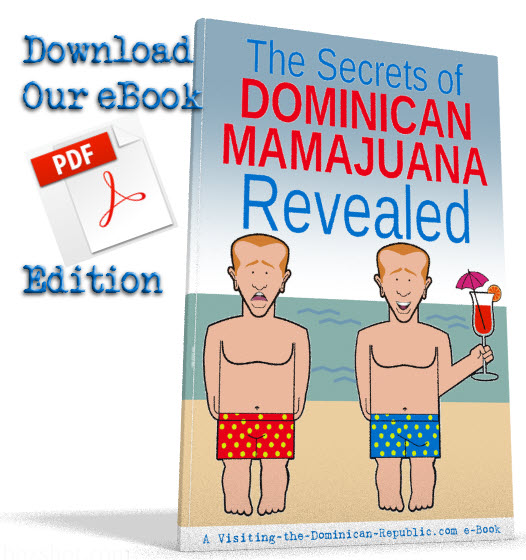 Maybe you have a bottle of Mamajuana herbs you brought back from vacation and found you had no brewing instructions? Now you can create your own 'perfect brew' at home with the help of this Dominican Republic e-book.
Fully inclusive in this e-book, along with a selection of recipes and numerous helpful 'brewing tips' - is the FULL article about the 'Secrets of the Dominican Mamajuana Recipe' - the first part of which can be found on our Dominican Mamajuana page.
Once you have read and absorbed the "expert's techniques" - you can go ahead and make a perfect brew of Mamajuana liquor. We can see you now...enjoying a glass of this traditional 'pick-me-up' together with your 'nearest and dearest' as you watch the sun go down from your Manhattan appartment (or wherever you are)...reminiscing about those heady, hazy, lazy days spent soujourning in the DR!
AND DON'T WORRY...If you don't have them already - you can buy a bottle of 'Mamajuana herbs' HERE...PLUS if you do order your own bottle of secret Mamajuana herbal mix, you will also receive recipe sheets inclusive in the price!
We created the e-book 'The Secrets of Dominican Mamajuana Revealed' - so that anyone who wants to know more about this infamous (and let's be honest -- 'sexy') beverage and obtain genuine recipes (for both beginners and the more experienced) as well as a host of expert 'brewing tips' - could get the 'secret' information ;-) they needed - to ensure success...At the same time...your 'donation' of US$10 also helps us greatly towards covering the ongoing costs of maintaining and managing www.Visiting-the-Dominican-Republic.com.
For a copy of 'The Secrets of Dominican Mamajuana Revealed' NOW...just click on the button - and as soon as we receive notification of payment we will send a copy of the E-book to the e-mail address from which payment was sent (note that Al G Smith receives the payment and deals with this purchase directly and personally -- so that is why the email to which payment is made, via PayPal reflects this):
BUY E-BOOK NOW?
Just click on the button to pay and receive the first of the Dominican Republic ebooks "Secrets of Dominican Mamajuana Revealed!" - by email.
MORE EBOOKS WILL BE ADDED SOON
Thanks for looking at our Dominican Republic ebooks. To visit the rest of the site please go to Visiting the Dominican Republic - HOME PAGE