Cayo Levantado in Samana
Cayo Levantado
is a beautiful little piece of land located on the east coast of the Dominican Republic in the bay of Samana in Samana Peninsula. It has rainforest vegetation, beaches, white sand and crystal clear waters, set in a beautiful landscape.
Cayo Levantado is a place where humpback whales can be sighted during the season from January to March. It is also a place where the thoughful tourist can immerse thenselves in a terrain of unspoilt nature and the lush vegetation. Lovers of natural surroundings who "come looking for a Paradise" can surely find it on Cayo Levantado -- as did the makers of a famous coconut and chocolate bar advert.
The entire island is literally -- or should that be litorally -- a perfect stereotype of the lush tropical isle, located just off the Samaná Peninsula and it is a perfect place to escape for a day, or even longer.
Featuring soft and silky powder white sand, mesmerizing turquoise waters, that in its crystal clarity - provides perfect snorkeling or the setting for a getle swim.
The only regular inhabitants of this Caribbean idyll (besides teh tourists, of course) are a few bird species such as parrots and gannets. Plus the local wildlife that features guinea pig and a the curious little 'solenodon' (or almiqui) a small insect eating mammal that is indigenous to the islet.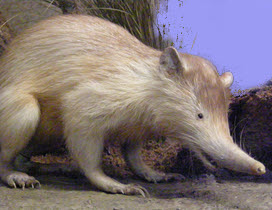 This island is also called Bacardi Island because many of the palm trees it boasts are reminiscent of those on the famous Bacardi rum labels and posters.
Cayo Levantado is truly a beauty, although it does receive hundreds of tourists visiting almost every day. In just a quarter of an hour it is possible to stroll from one side of the isle to the other, and, ignoring fellow tourists make-believe you are indeed a castaway!
Although Cayo Levantado is a mere 1 kilometer in length it provides the archetypal Casribbean beach setting and is ideal for a restful and reflective stay away from the 'real world'. It is just a perfect place for sunning, swimming and snorkelling, and if you are planning to visit this exceptional spot then do not forget to take your camera, and few dollars if you want to avail yourself of the 'local' facilities (see below!).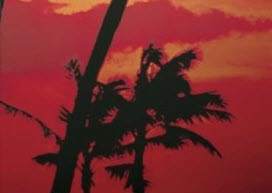 Tour companies offer accompanied trips to Cayo Levantado and can arrange the ground transportation, transfers by boat, along with necessary refreshments provided during your sojourn on the Bacardi beach! And for those who worry about missing the 'creature comforts' such arrangements can also include the provision of towels and beach chairs...
In fact... For those who actually want to stay for longer, there is even the luxurious surrounds of the Hotel Gran Bahia Principe a luxury 5-star resort hotel based on Cayo Levantado, so you need not fear having to live like Tom Hanks and starting to talk to a beach ball, or a coconut on a stick!!
Visiting Cayo Levantado? Here's an idea...
During the 'mating season' for the Humpback whales that travel to the bay area of Samana from January through March every year, a great trip idea can be to book to see the amazing whales and then go on to call by Cayo Levantado for a relaxing visit too! Again these trips are offered by select tour companies.
---
Go to top of Cayo Levantado page