Site Map
Here is the 'site map' for the www.visiting-the-dominican-republic.com. We hope it helps you find what you are looking for. But before you start looking - why not try searching this site using:
THE ONSITE SEARCH ENGINE HERE (Just Click)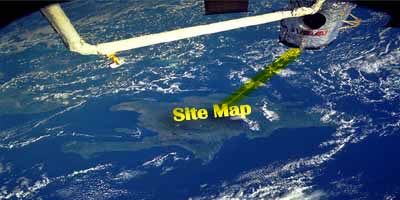 If you still cannot find what you are looking for after trying the 'Search Engine' and checking out the 'Site Map' - then PLEASE do 'contact us' and send us your query directly - if we have any information that might help we will be pleased to send it to you.
Best wishes,
Esther, Ruth & Al
---

Just some of the main pages to be sure to visit around this website... look out for more links on each page to dive-in-deepr! :)


This is our home page, the portal to the Best of the Dominican Republic!
Before you go
Essential tips before your trip

All the information you need before a Dominican Republic vacation.



A place to find your embassy in the Dominican Republic and more.



If you are planning a vacation you'll want to know what the Dominican Republic weather will be like. In our weather page we have featured all you need to know about tropical climate.

Which Beaches?


Best beaches in the North Cost


The Island is surrounded by heavenly white sand beaches, many of which are found in the North Cost. In Here we introduce our favourite beaches.



Las Terrenas

One of the most beautiful and tranquil beaches of the North Cost. Find out why we love this spot so much!

Cabarete

Cabarete is THE place for a great windsurfing vacation or for finding some of the best kiteboarding of your life.

Sosua beach

(Playa Sosua) sits back in the Bahia de Sosua and is consequently well sheltered just the thing for a family beach vacation.

Arroyo Salado

Yes, another great beach to get away from all! It is safe, tranquil and perfect for families with young children.

Resorts
Southern Resorts – an introduction to Juan Dolio and Boca Chica!
If you want to be close to Santo Domingo city, then Juan Dolio and Boca Chica are great places to be in.



Getting around in the DR.
Private and Public transport of the DR.

The Dominican Republic is no small place so private and public transport options are in big demand. Here you will all the options available in the DR.


A guide to Coach tours servicesin the Dominican Republic

From Caribe tour to Metro Expresso, we have listed all the major Coaches currently operating in the DR. Your Guide for Gua-guas, Publicos and Motoconchos Yeap! Buses in the Dominican Republic are called 'Gua-guas'. Find out here how to use Gua-guas and other popular transports system in the DR.

Car Hire

Tips and advise before hiring a car in the DR.

Need a Taxi?

Valuable information resource about prices and taxi companies in the DR.

What about Activities and Places?
Plenty to do and see in Santo Domingo

On this page we hope to provide a whistle-stop tour of Santo Domingo, the Dominican Republic's amazing 'curate's egg' of a capital city.


Love Dolphins

A lifetime experience not to be missed! The Dominican Republic offers this opportunity to You.


Any Whales around?

Yes, you can also watch Whales in the waters of the Dominican Republic! Learn when to go and where to stay for this yearly extraordinary event.


Watching Birds

Watching birds is a passion for some people and evidently none more so than Joe Thompson, several of whose bird watching tours and vacations have been reported in various well established bird watching web sites.


We have Casinos too! Well, we have to admit that this not our speciality nor interest, but we get many inquiries if the DR offers this facility.



Need a Newspaper?




All about the Dominican Republic news If you are looking for a Dominican Republic newspaper you have a wide choice, although, naturally, the majority are published in Spanish.

Dominican Republic Background


A Brief introduction to our History

There's lots to learn about the Dominican Republic history, but in our page you can learn the most important events since its discovery till today!



Modern Political History

An Historical time line of Presidential and Political change over the last 160 years.

What happened after the DR independence?

The first Dominican Presidents and a bit of more history
Our Culture Learn about the fascinating and colourful Dominican culture.


About the Dominican Food

Freshly cooked and plenty for everyone – that's the Dominican recipe for a happy family... and what about:
  

Sancocho – the most popular Dominican dish!

Try our Sancocho recipe? 
   We love Avocados! And our avocado recipes?
Our Music!

A brief introduction to Merengue amd Bachata - a homage to our heritage!


Pictures of the Dominican Republic flag - a brief introduction.


Dominican Baseball - An article about Dominican Republic Baseball by former professional major league ball player Bill Bathe. 
General Information
Site Map Find your way around through www.visiting-the-dominican-republic.com!


Weddings in the DR!! Your Wonderful Caribbean Wedding - can be celebrared in the Dominican Republic!


Need information about the Dominican Republic Economy? The Dominican Republic Economy grew rapidly throughout the 1990's. Sadly it has taken a few blow in more recent years.

Build a business in the Dominican Republic! The Free Zone was created to attract foreign investment. It offers a number of major incentives through tax, tariff and cost savings to those starting a business or setting up new operations or facilities in the DR.
More Info about the Dominican Republic in general

Why is the Dominican Republic considered to be the 'Best Kept Secret'?


Dominican Amber -

crafted into fine amber jewelry that holds the secrets of pre-history!

The Larimar page -Larimar is found only in the Dominican Republic and it is a very special semi-precious stone. Beautiful and intriguing this unique phenomenon now provides the basis for the creation of lovely larimar jewelry.!


Dominican Republic Facts, Figures and Stats

Here you can find all the Dominican Republic facts, figures and statistics you might you need.

In case you need to make a phone call from the DR! Some recommendations.



Our Blog!

Through our blog we can keep you updated with the latest news about the Dominican Republic.



About this Website

We want to share with you our passion and success!

Looking after your health whilst in the DR 
Malaria - Don't worry needlessly! Find out what you need to know about Malaria before your Dominican trip!

Contact Us



Having a question about the Dominican Republic?

Use our contact form to reach us.




Return to the top of the Site Map page